Bio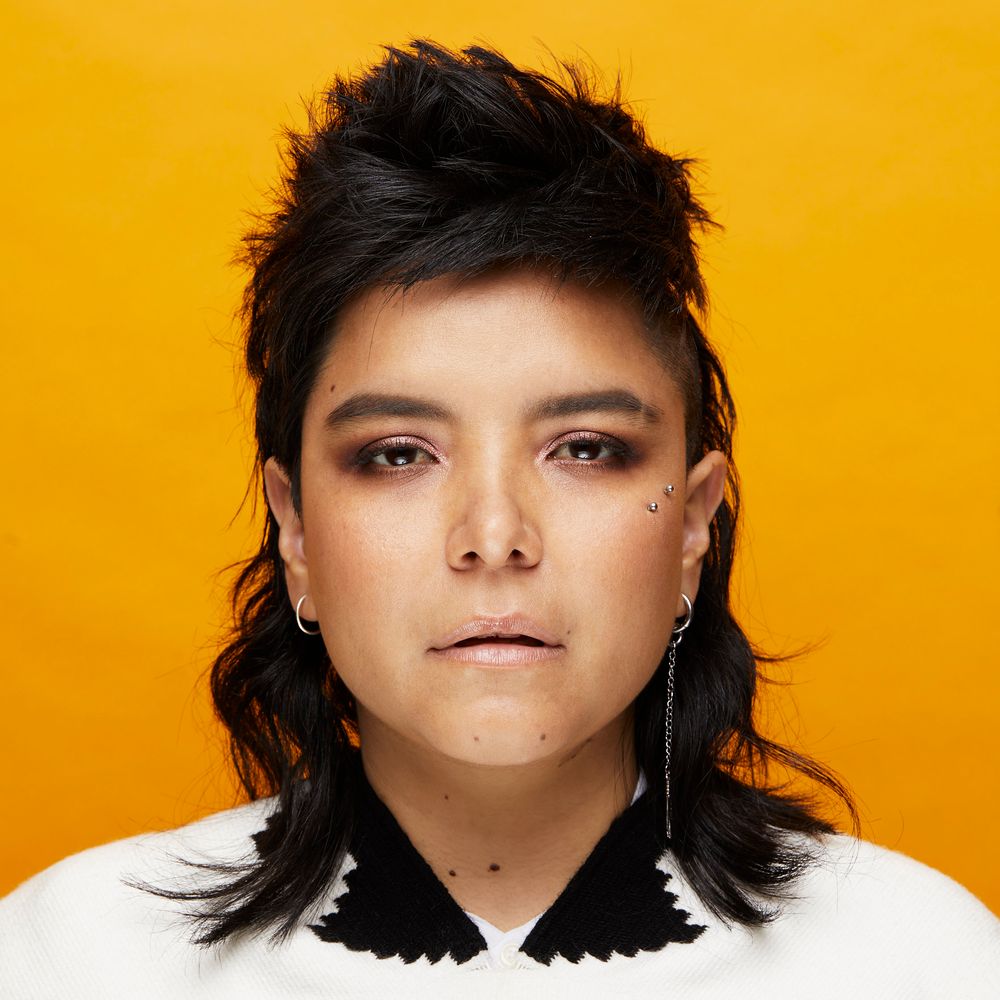 Renee Goust is a Mexican-American singer-songwriter who is working hard to reframe traditional Mexican music to be more inclusive… She is redefining how traditional Mexican music is heard.
- Jeanne montalvo, latino usa
Mexican-American neo-folklore artist Renee Goust (she/they), who grew up on the US/Mexico border, writes bilingual songs about gender equality, the LGBTQIA+ experience, immigration, and other social justice issues. Her music transgresses cisheteronormativity by telling stories of queerness and diversity with an intersectional feminist perspective through folk music genres that have been historically violent, homophobic, and patriarcal. She has performed in Europe, North America, and South America, with shows at Lincoln Center, Joe's Pub, and Mexico City's "El Cantoral". She has shared bills with Latin Grammy-winning artists such as Natalia Lafourcade, Mon Laferte, Carlos Vives, Venezuelan cuatro virtuoso Jorge Glem, Mireya Ramos of Flor de Toloache mariachi, Latin Grammy nominees Francisca Valenzuela, Mancandy, Sonia De Los Santos, and Grammy-nominated Afro-French duo Les Nubians, to name a few. Her work has been mentioned in Billboard, NPR's "How I Made It" by "Latino USA", Spain's "El Pais", Argentina's "La Republica", and Mexico's "Reforma", to name a few. 
Renee has produced, composed, arranged and performed original music for Jessica Mendez Siqueiros' short films "The Last of the Chupacabras" and "Pozole", produced by Disney and WeTransfer respectively. Her iconic song "La Cumbia Feminazi '' appeared on Tanya Saracho's VIDA on the network Starz. Renee Goust was awarded the New York City Mayor's Office and New York Foundation for the Arts' Women's Fund Grant in 2020 with which she produced, arranged, and performed her debut full-length "Re-Sister", a bilingual folk album including 8 original songs by, for, and about women, women-identifying, and non-binary folks, co-produced, recorded, edited and mixed by Grammy-nominated sound engineer Jeanne Montalvo, and mastered by Grammy-winning engineer Margaret Luthar.
Booking US & Canada: Max O'Leary at The Empire Agency max@empireagency.com
Booking Mexico: Mario Torres at Kaiman Entretenimiento mario@kaiman.com.mx
Public Relations: Criteria Entertainment info@criteriaent.com